Blog

By: admin
Why You Should Hire SEO Content Writing Services?
19 Nov, 2018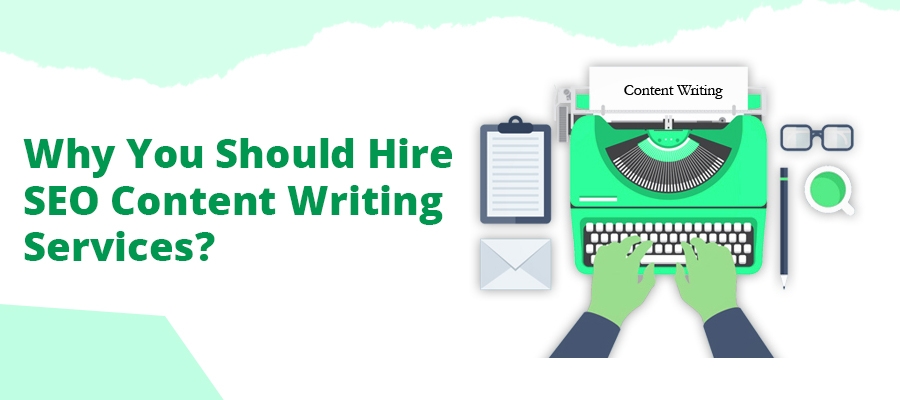 In this digital era, content is the king which can spread the words about products and services on offer. If you have a website, a blog which needs to be promoted, you definitely need SEO content writing services. If you do not have the writing skills and lack time and energy to create attractive contents, you need to get in touch with the professional writers.
There are businesses that prefer to have their own in-house writers to deliver high quality content. But then, to avoid the hassle of providing adequate training in the field, you can take up professional services from a digital marketing company.
Benefit of Multiple SEO Writers
When you approach a professional firm for the content writing task, you get the benefit of accessing multiple writers. Thus, you can choose your own writer as per the need and convenience. The immediate result of taking professional writing services is high quality content.
Budget Optimisation with Content Writing Services
The resource or budget you need for having your own full time content writer will always be more unlike outsourcing content writing to some other company. You just need to pay for the write-ups that the professional company provides. Thus, there is no hassle of paying monthly salary to the writer. Thus, you can stay cost effective.
Benefit of Availing Scalable Service
Since you need service on a continuous basis and that too in lesser quantities, you cannot afford to have your in-house content writing group. For scalable services, it is better to hire professional content writers.
Conclusion
If you are looking for highly professional SEO content writing services, you can get in touch with the SEO writers at Kcoresy Web Solutions. It has the entire team of expert content writers writing quality contents as per the niche business. They all are well trained to deliver contents as per your need. So, to get quality services, get in touch with the eminent writers here.
Subscribe to our Newsletter
Categories