Blog

By: admin
Web Development Tools Very Developer Must Know
10 Oct, 2018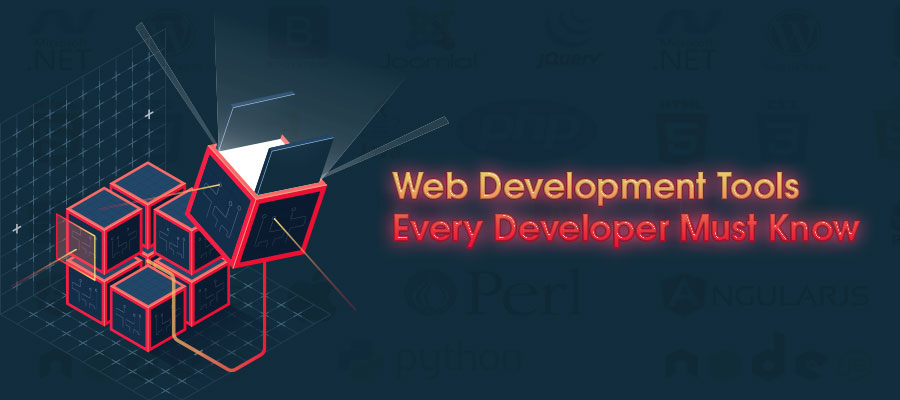 The task of a web developer is not as easy as it used to be decades back. Especially with things and trends evolving constantly, tricks and tools to efficient designing can reduce the burden manifolds! 
Some Of The Best Tools For Simplifying Website Development Include:
Template Engine
Though it is easy to create a static HTML page but handling a big project can be quite a hectic task. Handful pages of these pages would constitute of the same containments like footer, header, and sidebar
And suppose if you alter something in the sidebar, you can use the template engine to change it for the other pages as well. Doesn't this sound time save to a great extent? There are many template engines having their own writing conventions easily available these days. You can pick anyone from the popular ones including Handlebars, Jade and Kit.
CSS Pre-Processor
The syntax of CSS is straightforward, easy to use and understand. However, the efforts required to build multiple style sheets with thousands of CSS lines is almost out of vision scenario that any CSS writer would not want to imagine himself in!
But thanks to the CSS Pre-processors that make the writing of CSS in programming fashion along functions and variables that gets compiled in a browser-compliant format of CSS. It is then available to reuse the properties of CSS with special rules including @include and @extend. You can get easy access to any of the presently available CSS Pre-Processors that include LESS, Stylus, MYTH and few more.
Synchronized Testing Tool
This is a must-have for the developers working on the mobile-optimized website. It basically aids in the process when you have to test the performance of the site on multiple devices. This is going to save a lot of time by displaying interactions like scrolling, clicking and browser reloading reflecting around all the tested devices at same time, avoiding the need to repeat the actions again and again separately.
Development Toolkit
This tool puts together a lot of tools at one place, in an application. A GUI application is better for the ones who do not find handling a text-based setting like it is in Grunt easy. Codekit is a good example of such one application that consists of Sass, Jade, LESS, Siml and a lot more for handy use of developers.
Task Runner
If we talk about the process of building a website, there are many actions such as compilation, linting, Minification, browser refreshing and concatenating files and many others that are required to be performed repeatedly. Instead of doing them again and again, you can use a task runner like Gulp and
Grunt. Moreover, you need not write the Grunt tasks manually, rather use varied plugins available to automate every other thing with Grunt. Lastly, all that is left to do is ask Grunt to execute a set of tasks specified in Gruntfile.js.
Subscribe to our Newsletter
Categories