Blog

By: admin
Modern Website Design Trends Of 2018
08 Oct, 2018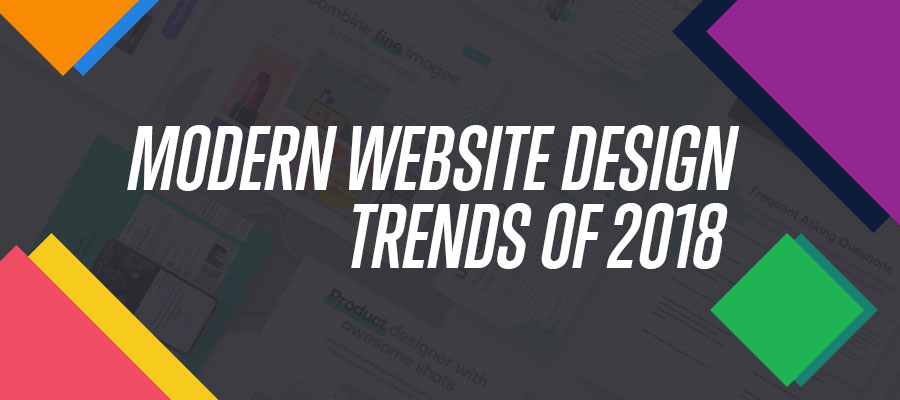 Just like any other industry digital world also encounters changes every now and then. This could also be due to the need upgrade to a higher standard or features that make the user's experience even better than before.
In other words, there is no point of saturation when we talk about web designs and getting a website built is not at all a onetime investment. Maintenance and modifications in web designs often go hand in hand. And it is important for every web developer to realize the need to emphasis on this matter.
Some Ongoing Web Design Trends Include: 
Playing it Smart
Though a good developer always aims to make the optimization speed of loading new pages quick, it is somehow not always possible to deal with acceptable delays that might put your audience's interest on stake. So what a smart developer can do is provide your site with previews of the page. Just like in an Ecommerce website we have the option to preview the product details and image while being on the same page.
Minute Interactions
Customers often look to save time when they are browsing or making purchases online. They certainly don't like to go through multiple steps to complete an action. So adding small and useful icons that can serve the purpose of executing a function in one go are must for any site. A good example for the same is a button to share it with a friend, swiping right or left on the go and one click to put the item directly into the shopping cart.
Such minute changes can make wonders to keep your customer retain his interest to be in a long term relationship with your company!
Be Responsive
Responsiveness of websites to various gadgets including desktop, mobiles, tablets and a lot more is definitely the need for the hour. And this is one such website design content that is never going to go out of fashion.
If you still have the same traditional website design then this is probably the right time to pull up your socks and ask the developer to design a responsive site for you. So that no matter which device your visitors are using, they view your site in the proper format just as it is on the desktop.
Broad Focus
Earlier the main area of concern of many developers was to build an impressive landing page. However, it is not enough for modern day audience and you need to keep each page as impressive as the landing page.
Subscribe to our Newsletter
Categories