Blog

By: admin
How to Create a Brochure That Serves Its Purpose
05 Nov, 2018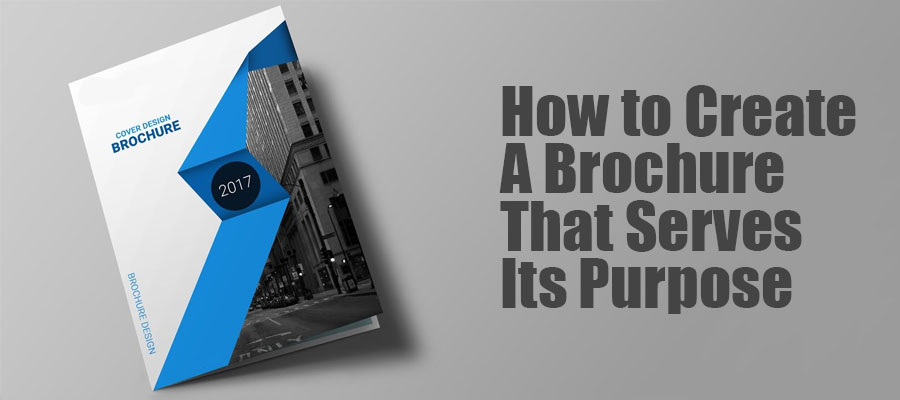 At some point in time in our life, we all have come across brochures at various places. Irrespective of where you get your brochures from most of them invariably end up in the trash can once you reach home. The main reason behind this sad and unfortunate state of brochures lies mainly in its presentation. Most brochures are either too boring to read or too plain to even look at. If you wish to avoid the trash can fate, these tips can be very helpful for you.
Stay Simple- Simplicity is the key when you wish to make a point. Use basic designs and keep your content small and precise so that readers do not feel that they are reading a novel. Use a little emboss as it helps to give the brochure an interesting texture.
Experiment with Folding Patterns– A good way to stand out in the crowd is to use a different folding pattern, which would make it easier for a customer to read all the relevant information without opening a big sheet of paper. Companies specializing in brochure design often use the linear or rectangular folding patterns which make information easy to access.
Get Creative– If you want people to wake up and take notice of your company and its work, it is important that you can think out of the pamphlet box. You can use three-dimensional interactive design which would keep the viewer interested in your brochure. Alternatively, if you are planning to attach something with the brochure, use creative inserts instead of simple back coverslips.
Be Functional – Brochures are used as a marketing tool, however, no one likes to hold on to something that would serve them no purpose. Besides marketing your company, try to include something more functional in your brochures like the map of the neighborhood or a list of interesting upcoming events or even a discount coupon of some outlet which is popular with your target customers.
Kcoresys Web Solutions is a reliable and affordable brochure design company. Apart from offering services related to brochure design, they also provide a host of different web design and web marketing services like logo branding, copywriting, Seo services, and internet marketing and so on. You can visit their website to get a complete idea about their range of services and check out their portfolio of work.
Subscribe to our Newsletter
Categories