Blog

By: admin
Great Ways to Build SEO Links
25 May, 2019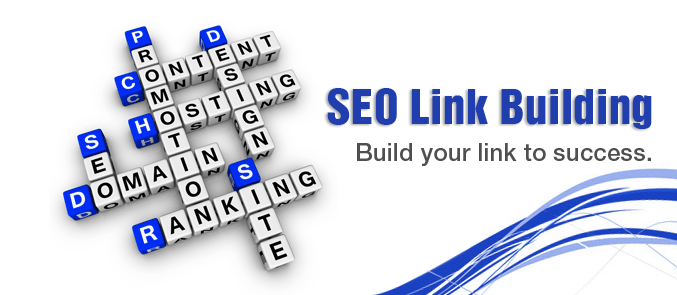 To get useful and hard links from other people is extremely important for SEO. Also vital is to get the search engines to send traffic to your website. Some great SEO links can truly change the fate of your website overnight.
There is strong evidence why all successful industries maintain a strong SEO strategy in place. It is because of the major developments in the business workings in this era of network and the easy availability of internet connectivity across the globe. This magical internet platform interest people of all age groups who find great convenience to search for a particular product or service over the internet. Therefore it is a significant SEO plan to provide great links for your website. Read more to know how you can do that.
Make Great Content:
There are many who seem to follow great content rules. But are they really? There are many write-ups in the internet that has been written over and over again. People unnecessarily add up irrelevant links to the blogs or create content with minimal originality. That is a sheer disappointment for you and your visitors. Always keep your content fresh and publish consistently for optimum result.
Be Consistent:
Consistency matters a lot. It is hard to reach out to your customers if you post once in three months and not very proactive with your blog or website. Build relationships with your customers through consistent articles, blogs, press releases and promote your website. That just never goes away in business. Expand your network, reach out to other bloggers, different web site owners, even news and PR. Take advantage of the social network sites and engage in Facebook, Twitter, use contact, emails, forums, and if needed get on the phone. There are still people that like to get on the phone these days. Spam everybody but provide useful feedback and useful comments.
Submit Content to Directories:
Directory links are great stuff to help spread the word about your blog or website in a good way. More the number of directories where your site can be found on, more is the promise that the search engines would trust your site.
A niche directory submission is the best way to submit your site to a directory. Niche directories are created with one particular topic in mind. Niche directories would only accept sites that they say are associated with that particular niche which would help you a lot when it comes to search engine rankings.
Involve Yourself and Get Social:
Everyone goes gaga over Social media these days. They are a big rage and they continue to grow. Twitter, Google+, Facebook, YouTube, LinkedIn, even MySpace… the list is endless. Have placement on each of these social media sites and voila! You can create some really important links with these social media sites.
Subscribe to our Newsletter
Categories